In Bed With ... Influencer, Jacob de Graaff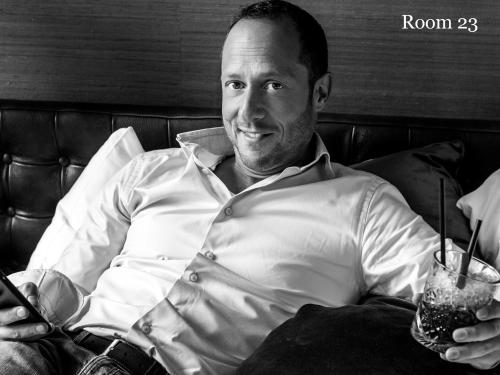 Entrepreneur and founder of Hotel Vrijmibo and the Hotel Leaders Network, Jacob de Graaff, gives us an inside look at his Amsterdam ...
Where do you live / describe your neighbourhood?
I live in Amsterdam, in the Rivierenbuurt neighbourhood.
What do you do on a Sunday afternoon in Amsterdam?
I like to find a (new) spot to have a drink with friends after the gym, or on rainy days, get inspired and watch a great movie.
What do you love most about the city and people?
Amsterdam is a small, elegant village where I can ride my bicylce to every great spot. This cosy city allows me to easily meet friends in a bar for a little drink… and the way it's done here is unique. The people are fun and inspiring!
Best way to relax?
After a good workout, visit a spa, then have a great dinner somewhere on the canals.
Favourite cocktail bar?
There are several great cocktail bars but new in town is The Tailor and the W Hotel.
Favourite restaurant, café?
Restaurant Red, Café George and Café-Restaurant Amsterdam.
Best places to shop?
Online is the best but I also love the Negen Straatjes.
Describe your own personal style?
Elegant, charming, a bit sporty and homely.
Top 5 things you recommend to do in Amsterdam?
1: Boating through the canals
2: Visit the Negen Straatjes
3: Just join the locals and have a Friday afternoon drink with bitterballen
4: Visit the The Rijksmuseum
5: Go to one of the great escape rooms the city has to offer
And do not forget to bring your bike!
Recommend something off the beaten track / lesser known that tourists don't know …
Have dinner at Vuurtoreneiland and get picked up by a boat.