In Bed With ... Influencer, Karlijn Visser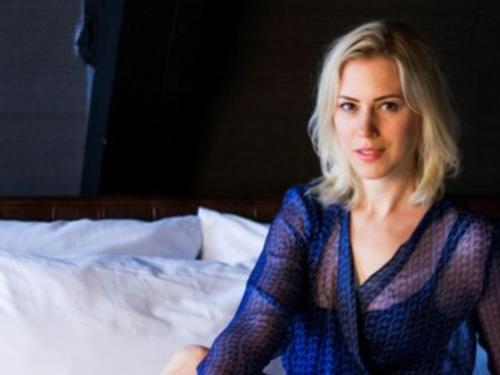 Founder of Friends of the Brands and Canal House Ambassador, Karlijn Visser tells us why she loves Amsterdam...
Where do you live? Tell us about your neighbourhood ...
I live in the Rivierenbuurt, located between de Pijp en Oud Zuid. I have a wonderful view of the tree lined streets and no noise from the tram. There are lots of great coffee spots within walking distance too - the Scheldestraat with @7 and the Coffee Company – perfect for picking up a caffeine fix before work!
What do you do on a Sunday afternoon in Amsterdam?
Visiting a museum is usually top of my list, FOAM, Rijks Museum and Stedelijk are amongst my favourites, followed by brunch at Lavinia or the Andaz Hotel. Also, when the sun is shining, there is nothing better than spending an afternoon reading at Buitenplaats Plantage – a great place to escape from the busy city centre!
What do you love most about the city and people?
The best thing about living in Amsterdam is that it feels like a village even though it is a dynamic metropolis. Amsterdammers are open minded and multi-cultural and also very well known for their direct approach – watch out!
Best way to relax?
Without a doubt the best place to completely relax is the Akasha Spa located in the Conservatorium Hotel. I am a member and use my membership to the fullest, spending hours there either on my own or with friends. My ultimate relaxation programme is work out, sauna, quick swim to cool down and then a deep tissue massage – perfection! It is worth trying all their treatments though as they are fantastic!
Favourite cocktail bar?
My favourite bar at the moment (with the exception of Canal House, of course!) is the Bar Oldenhof located on the Elandsgracht – you must book otherwise they won't let you in but it is worth it.
Favourite restaurant or café?
Something to celebrate? Indian Restaurant Mayur is the best place in town. For a quick salad, go to van Venkel and the best coffee is at the Koffie Academie located on the Overtoom. Also, if you really love Thai, you must visit Kinnaree located in the Jordaan.
Best places to shop?
LaDress for the perfect dress at Bijenkorf shopping mall, Cosmania for beauty products and BsaB for sustainable fragrance candles. Last but not least, a personal favourite is Lululemon where I buy my yoga kit.
Describe your own personal style?
In terms of clothes, I definitely wear a combination of chic and shabby. High heels are not for me – I really don't enjoy cycling in them! Also, I am never caught with unmanicured hands – I consider it a necessary extravagance!
Top 5 things you recommend to do in Amsterdam?
1. Frankendael: this estate is uniquely located in the middle of the city centre and home of the wonderful De Kas restaurant, complete with its own kitchen garden.
2. Float Centre Amsterdam: for total relaxation and a complete destress, float for an hour – ideal after a busy work or shopping day!
3. De Nieuwe Yoga School: During a visit to a foreign city yoga always travels with you. The best yoga instructors are linked to the New School of Yoga founder Johan Noorloos. Walk in for a lesson, it's worth it!
4. De Roos: Make a stop during a walk in the Vondelpark at the very special De Roos. They welcome people from all over the world for courses and training in the field of awareness.
5. Garden at Canal House: Truly a hidden gem on the always busy Keizersgracht. When I need a quiet corner to read a book or newspaper, I go there. It is peaceful, anonymous and the staff are always ready with my favourite smoothie!
Recommend something off the beaten track that tourists don't know about ...
When you stay longer than two days, I highly recommend a trip to the beach (weather permitting obviously!) Try Breakerz located in Noordwijk for a high-end experience. Or visit Aloha if you would like to surround yourself with the cool surfers. If you want to stay in the city, Pllek is the place to be located along the Ij river where you can kick back and relax on their (man-made) beach!
Photography: Amanda Griffioen